COMPANY NEWS
Shandong sino steel co.,ltd
To all dear clients,
From the beginning of this year, infectious pneumonia has occurred in Wuhan and several regions in China. The Party Central Committee and the State Council acted swiftly, defend the situation strictly and took decisive measures calmly, and present situation has been effectively controlled.
Since the outbreak of pneumonia, our company has also been actively engaged in the battle of its prevention and control. We have purchased a lot of masks and other materials from abroad and donated them to the Red Cross Society, and actively assisted the local government in purchasing foreign medical supplies. Our foreign customers had also responded positively to us after knowing our needs. And we continually received their willingness to making donations through us. We would like to express our sincere thanks for their concern and help. At the same time, given this situation, the company decided to launch a public donation of fighting against the plague. The company will donate to the Red Cross in the name of our customers who place orders before February 15 and purchase more than 50 tons of steel. For every ton of steel, we will donate a mask and we will also award a Public Welfare Medal to him.
We believe that we will certainly win the battle against pneumonia with the help of foreign friends and the unification of the Chinese people.
Shandong Sino Steel Co.,Ltd
2020-2-4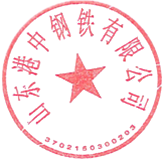 Previous Page:To all dear clients
Next Page:Different mountains and rivers, the same wind and moon, we need to work together at hard times for the global to fight the epidemic