COMPANY NEWS
Keep up with the pace of the times, great friendship,and promote cooperation
Keep up with the pace of the times, great friendship,and promote cooperation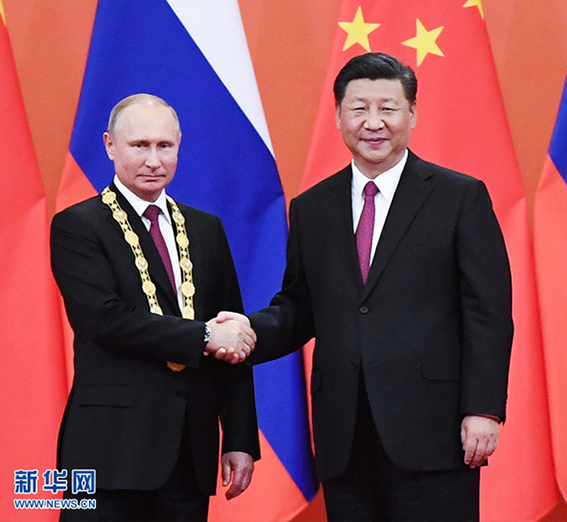 Russia: We have never had a relationship with China like this.
Everyone knows that Russia is our friendly neighbor.
At present, China-Russian relations are sustained,
stable and healthy at a high level, and they are in the best period of history.
So how do we describe China-Russian relations? Please listen to the 'speaks'of the two heads of state.
Putin said that the mutual trust between us has reached an unprecedented height.
Xi Jinping said that China and Russia are good neighbors linked by mountains and rivers,
good friends who help each other, and good partners for sincere cooperation.
On the afternoon of June 8,
Xi Jinping personally awarded China's first 'Friendship Medal'to Russian President Vladimir Putin.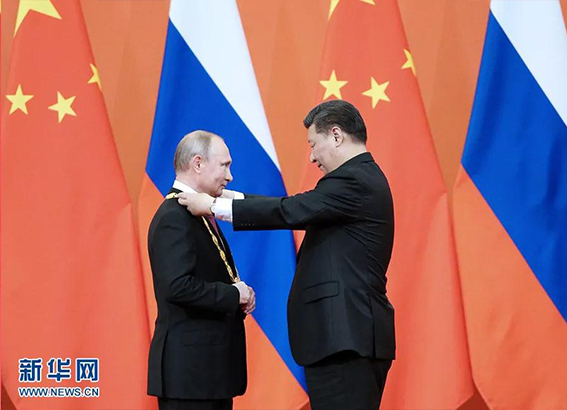 The 'Friendship Medal' is the highest national honor medal of China and is awarded to foreign friends

who have made outstanding contributions in supporting China's modernization, promoting exchanges
and cooperation between China and foreign countries, and safeguarding world peace.
The meaning of the first 'Friendship Medal 'is self-evident.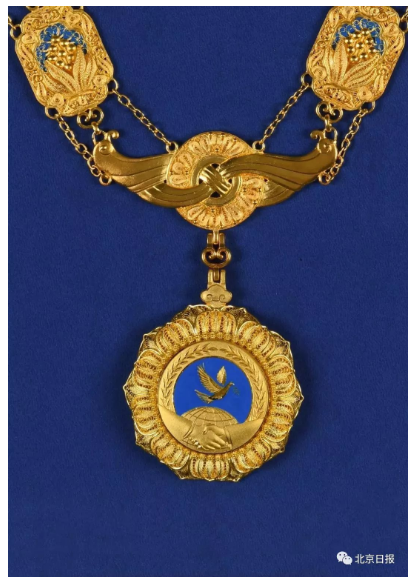 Xi Jinping pointed out that President Putin is a leader of a big country with world influence and an old friend and good friend of the Chinese people.
Thanks to the great attention and personal promotion of President Putin over the years,
China-Russian relations have withstood the test of changes in the international situation,
political and strategic mutual trust has been deepened, pragmatic cooperation in various fields has been greatly developed,
and the friendship between the two peoples has continued to deepen.
The high level of China-Russian relations has benefited the people of the two countries.
It is a model for the harmonious coexistence of the world's major powers and neighboring countries.
It has made important contributions to the construction of a new type of international relations and the building of a community of human destiny.
On the afternoon of June 10, two customers from Russia came to Sino Steel to conduct a study tour.
Accompanied by the leadership of the department manager, they visited the company's overall situation and conducted detailed exchanges on the cooperation situation in the later period.
At present, our company has reached friendly cooperation with customers.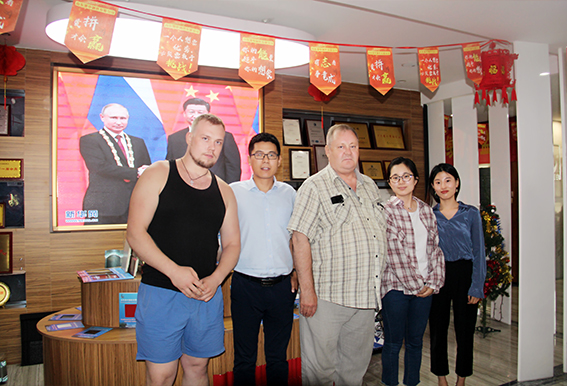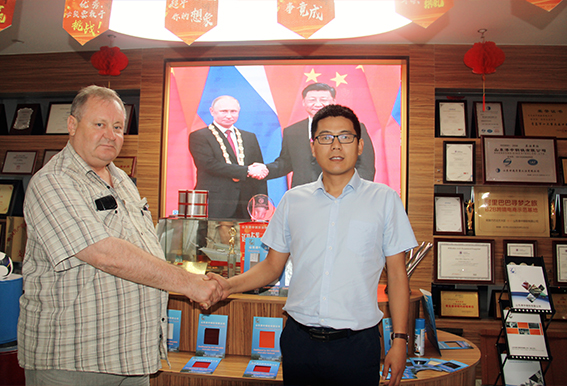 Two customers from Russia took photos with the staff of our business department.
Previous Page:Product and Service Exhibition of CPPCC members' Enterprises
Next Page:'Join hands in the community to create a civilized city'Theme activity