COMPANY NEWS
SHAONGD SINO STEEL Outdoor training- we are together , give your heart a break!
In order to further enhance the company's collective sense of honor and sense of team work and life, the staff in July 8, 2017, the company organized a half day outdoor training activities, the staff of the company to participate in the activities.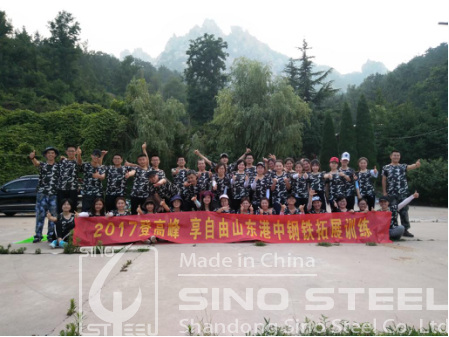 In this development training activities, the players have shown good mental state. All the players are able to participate in every a training programs with a positive and serious spirit. After the traffic jam project our first step is to expand the hiking in the field, the mountaineering colleagues are perseverance, in the cliff speed drop of the expansion project is no fear, courage commendable!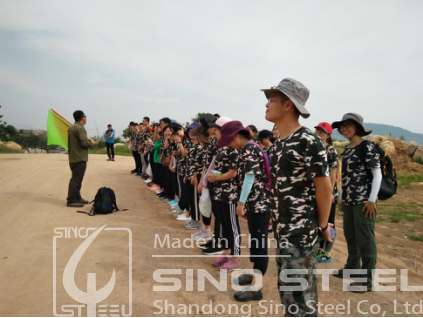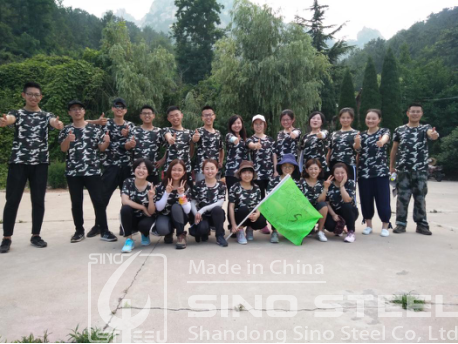 The next project, Brahma Tower, nail game, and so on, is a great inspiration to colleagues, do not worry about the surface phenomenon in the work, some impressions are subjective imagination, need your patience and wisdom, through analysis, judgment, fully understand its nature, through the organization, coordination to achieve the goal, through communication and communication, can establish a win situation. When you encounter difficulties in your work, use collective wisdom to find ways to solve problems as much as possible. We have a deep lesson in this expansion.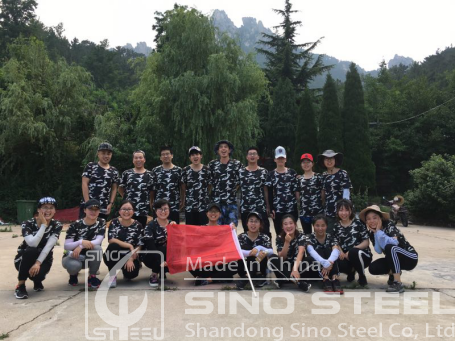 The activity of the day is very rich and very benefit, inspires each one of us's heart , inspires us to unite. Surprisingly, this short one-and-a-half days of field outreach training is so reminiscent. Review this development training, let us to work attitude, self-confidence, teamwork, innovation, communication and so on many aspects have a new understanding. In addition, the most exciting is the second day of the Jungle CS campaign, in this project experienced the life and death speed, decapitation action, infernal confrontation, but also to add endless fun, in which is learned a lot about teamwork, tactical experience. Through this development training, company employees have said: "In the completion of several very challenging development training projects, profoundly appreciate the change, courage, trust, teamwork, the great strength of cooperation and breakthrough, the success of happiness, for their future to enhance the ability of individuals and teams have an important role in the Enlightenment."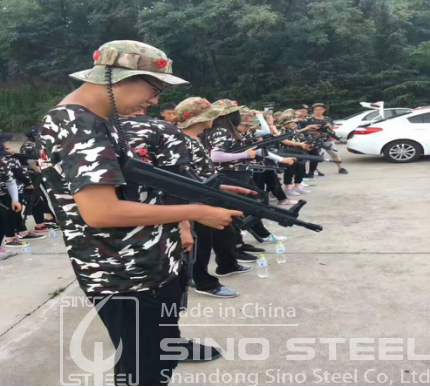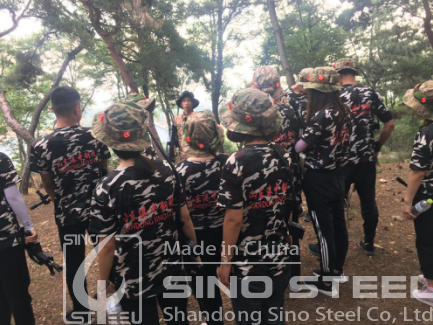 The expansion is over, the field expansion brings us too many memories and souvenirs, the world is not a feast, whether we can really expand the spirit of the application to the actual work in the future, can really put the revelation in the development of the difficulties encountered in life, with the expansion of the mind, passion and will face anew every one days.The training of 2017 Sino Steel company is a spiritual bloom, we are in the future work is imperative!
Previous Page:Expo in Tanzania, Take a Trip without Hesitate.
Next Page:"Inheriting May Fourth Spirit , Building Prosperous Chengyang District "---98th Anniversary of May fourth Movement